Yanapana Peru
Yanapana Peru is an independent, non-government, non-profit association, created as part of Mountain Lodges of Peru's program for Social Entrepreneurial Responsibility and responsible tourism in Peru. Its purpose is to reduce poverty in Mountain Lodges of Peru's areas of operation, through sustainable community development.
Current projects include health campaigns to fight childhood mortality and malnutrition, and to provide primary health care; support of local commercial or industrial initiatives-the development of handmade textile products, organic gardens, and orchid nurseries, for example-to improve income levels and life quality, including training, technical advice, tools and equipment, and help in identifying markets for the products and fair prices negotiations. And since education is crucial to human development, Mountain Lodges of Peru works with teachers and administrative employees in the improvement and construction of facilities and educational materials.

WHERE YANAPANA WORKS
At the moment Yanapana Peru is working in Vinac and Salkantay areas near Machu Picchi
VIÑAC
Geographic Location:
3190 meters above the sea level. 280 km. from Lima (5 hours drive) Only accessible by a dirt track.
Population:
1914 inhabitants in the district. 30 % under the age of 16.
Economic activities:
Considered as a very poor district in the poverty map made by the Peruvian government in 2000. Based on agriculture & cattle farming. Still practice barter of trade of products.
YANAPANA PROJECTS IN VIÑAC
Educational Support Projects, through the provision of:
Adequate Infrastructures (Classrooms, Toilets, Kitchen & Canteen)
Adequate Materials (Textbooks, Reference Materials & Equipment).
Training of Teachers.
Fight against malnutrition that affects the level of learning.
CUZCO: THE SALKANTAY AREA
Location:
230 km. at the northeast of the city of Cuzco, in the districts of Mollepata and Santa Teresa. The villages are situated between 2,143 and 3,900 meters above the sea level.
Population:
200 families live within a territory of 36 000 hectares.
Economic activities:
Organic agriculture (mainly coffee and fruits) & cattle farming.
Services for tourists are barely developed but represent a great potential of income generation.
PROJECTS IN THE SALKANTAY AREA
Tourism Orientated Programs, through the provision of:
- Construction of lodging infrastructure. (Rural Guest Houses & improvement of the existing Campsites along the Salkantay Road)
- Training in Tourism for the local population.
- Improvement of the horse and mule races for the service of load transport.

WHAT ELSE ARE YANAPANA DOING?
Programs directed for women:
· Training in health education; food preparation and storage, cleanliness and nutrition.
· Technical training through textile and craft workshops.
· Support in the formation and management of factories of organic jams, honey and cheeses.
· Support in the production and marketing of coffee
· Support in sowing, growing and marketing of flowers.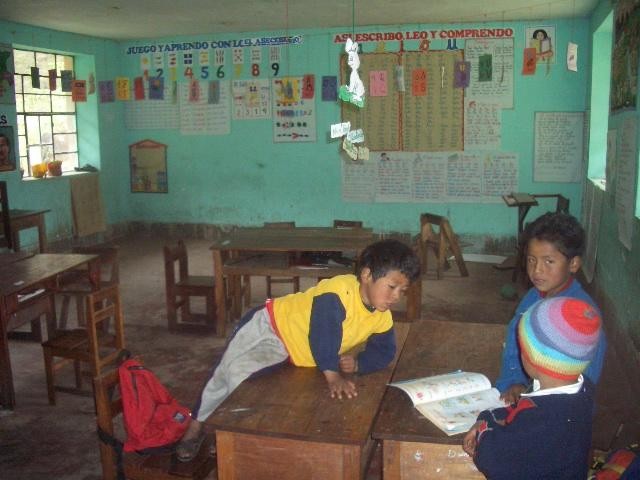 Programs directed for children.
· Equipping schools with educational materials.
· Implementing programs to prevent infant malnutrition.
· Organizing comprehensive medical visits for children from 0 to 12 years of age.
· Improving school infrastructures.
· Sponsoring programs that create links between the children and people in other countries, with the aim of financing the children's education, health and clothing needs.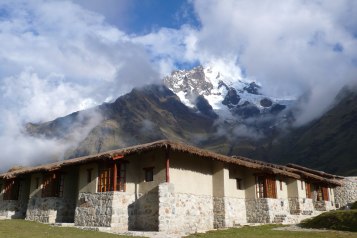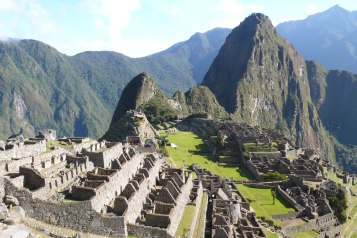 Mountain Lodges of Peru, a tourism company that has created a unique lodge-based trek along the Salkantay Trail to Machu Picchu, is committed to the social, cultural, and environmental development of the Andean towns located along the route. Four beautiful mountain lodges are located a day's walk apart along the trail, which lies in the buffer zone of the historic sanctuary of Machu Picchu. The lodges have been constructed from local materials and carefully designed with traditional elements to blend harmoniously into the environment.
A Commitment to Sustainable Tourism
In the region surrounding the Mountain Lodges of Peru's four facilities are 135 rural communities inhabited by 2,400 Andean families, many of whom do not have access to basic services such as clean drinking water, a sewage system, housing, healthcare, and education. Mountain Lodges of Peru is fully committed to their welfare, sees their venture as an environmental and ecological project rather than just a tourism enterprise.
Together with local communities, Mountain Lodges of Peru evaluates five basic areas of human development: health and nutrition, education, useful projects, work, and the environment. In development workshops, each community is asked for their input, including objectives and goals, with professional community organizers facilitating the process. This interdisciplinary group meets regularly to design projects that will improve the quality of life for the people of the Andean communities, studying the offer and availability of existing resources for its viability. The projects, like implementation methods, are self managed and periodically evaluated while being developed.
Improvement of the education level of the communities
MLP has started a program of foster parent-ship in the schools of Manchayhuaycco and Lucmabamba. The children chosen to receive that aid are proprietarily the orphans and the children with only one parent left.

The donations will be used for bringing them a better education, health care and nutrition: MLP will provide school materials, clothes, additional food for them to have a more balance menu and health care even ever they'll need it.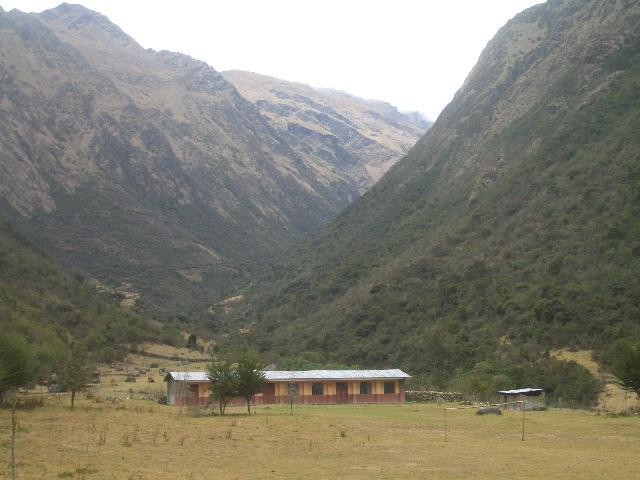 The Manchayhuaycco primary school:
o The school is situated along the Salkantay trek, 2 days walk from the first road, at more than 3000 m. above the sea level.
o There are 2 teachers that teach the 6 grades of primary school: they are divided into 2 groups, one from first to third grade and the other one from fourth to sixth grade.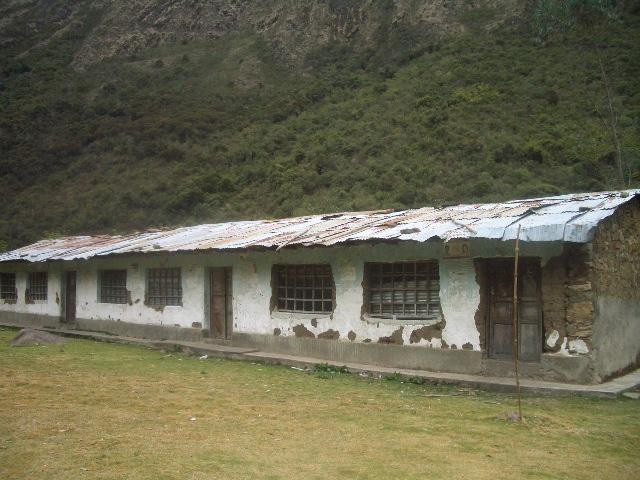 o The teachers live in the old classrooms, in very bad conditions.
o There are 38 pupils attending the school, 24 boys and 14 girls, between 7 and 15 years old.
o There is no service of electricity or water supply.
o The school does not count with functioning bathrooms.
o The school kitchen is in very bad conditions and represent a non hygienic space to prepare the pupils breakfast.
o The government provides breakfast to the school but it does not permit to fight effectively against malnutrition that affects 33,7% of the kids between 6 and 9 in the region of Cuzco.
o It is urgent to provide them with additional food for breakfast and a balanced lunch.
o The main necessities of the school are in infrastructure, improvement of nutrition, school materials, clothes, sports equipments, and books.
o Objectives of the education project in the schools of Lucmabamba
o Improve the infrastructure:
- Rehabilitate the exiting infrastructure of the school center: the classrooms and the school kitchen.
- Build new spaces: a new kindergarten, a library, a canteen and bathrooms.
o Provide the school with materials:
- Pencils, note books, reading books and textbooks.
- Sport equipments, clothes and computers.
- Reference books (Atlas, dictionaries…)
o Balance the nutrition:
- Provide lunch.
- Provide additional food for breakfast.


You can make a donation to the Yanapana Project via the internet. Click here.





Once at the Donate page click "Yanapana Peru" Note: there is a 3% transaction fee to cover credit card fees, bank fees, and other processing costs.