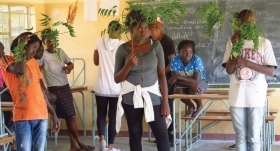 Time+Tide Foundation
The Time + Tide Foundation improves educational outcomes in the remote communities surrounding Time + Tide lodges, with a focus on the most disadvantaged children: adolescent girls and children with special needs.
Education enables children from protected areas to broaden their future economic prospects. Yet in remote communities, schools are under-resourced and do not have the capacity recruit and retain all types of learners.
Adolescent girls and children with special needs are not well supported, which makes progress beyond primary school challenging and traps these children and their families in cycles of missed opportunity.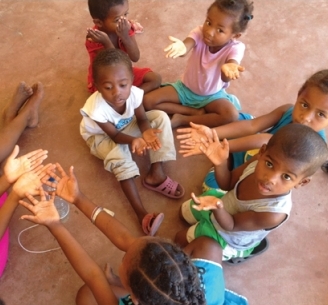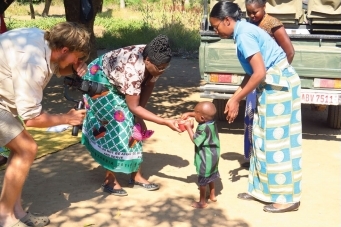 Our solution to this challenge is to build inclusive learning environments that support diverse groups of students. We design and manage academic and developmental programmes together with parents, schools and community educators. Through these programmes, we nurture personal relationships with hundreds of families and advocate for stronger civil societies in the Time + Tide communities.
Learn more about our primary focus programmes:
These links will open a separate page from the Time+Tide website.
You can then retrun to this page.
The Time + Tide Foundation is a formally registered non-profit in the countries of Mauritius and Zambia, with operations in four protected areas across Madagascar and Zambia and an independent, international board of trustees.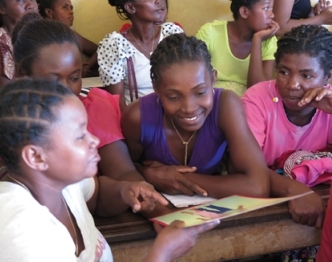 Donate to Time+Tide Foundation
Make checks payable to "Philanthropic Ventures Foundation "
and note on the "memo" line on the check - "Time+Tide"
Mail donations to:
Philanthropic Ventures Foundation
1222 Preservation Park Way
Oakland, CA 94612-1201

You can make a donation to Time+Tide Foundation via the internet. Click here.


Once at the Generosity in Action Donate page click on the "Time+Tide" button. T Note: there is a 3% transaction fee to cover credit card fees, bank fees, and other processing costs.

Donations in the US are tax deductible when made payable to "Philanthropic Ventures Foundation" - PVF is a qualified 5012(c)(3) charity. Canceled checks made payable to PVF are receipt of a qualified donation. Donations over $250 will also receive letter of confirmation from PVF. Donations made over the internet will receive a confirming receipt/email from Network for Good.
Generosity in Action- travelers helping in developing countries
Home Page / Projects / Tour Operator Guidelines / Tax Deductibility / About Generosity in Action / email GiA