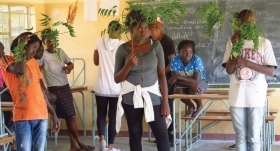 Time+Tide Foundation
Time+Tide initiates and manages projects in the conservation areas of Liuwa Plain, the Lower Zambezi and South Luangwa Valleys in Zambia and the Nosy Ankao archipelago and adjacent mainland in Madagascar.
In each of these locations, we have a physical presence and capable people who can provide assistance and oversight to our beneficiaries. Through carefully considered evaluation
and monitoring structures, we are able to account for the effectiveness of our projects and their local social and environmental impacts.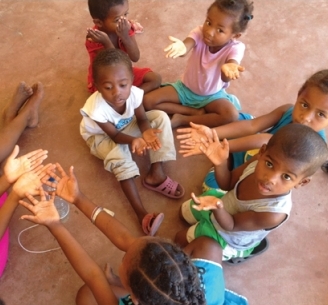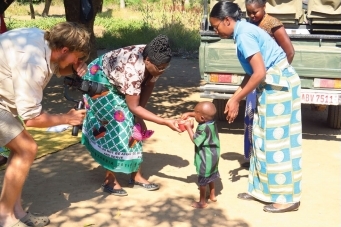 The initial Foundation beneficiaries were identified based on their historical relationships to the Time + Tide properties and the contemporary needs of each area. They cover a wide spectrum of initiatives, from ecological research and monitoring to student sponsorships, seaweed farming and active citizenship campaigns. Amidst their diverse objectives and audiences, all of our beneficiaries ignite a sense of accountability for their community's conscientious development. Through grants and collaborations, the Time and Tide Foundation assists beneficiaries in developing their organisations and projects such that these wild landscapes and their human inhabitants can exist harmoniously and healthily.
Formally registered in June 2015 under Foundation No. FD 246 in the Republic of Mauritius, the Time + Tide Foundation was established to initiate and sponsor social and ecological ventures in the communities and conservation areas surrounding Time + Tide tourism properties.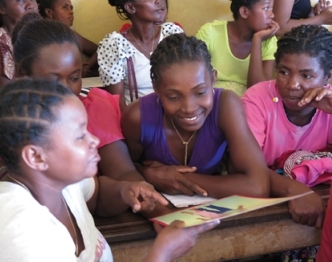 Donations made in the US are handled by
Generosity in Action and are fully tax deductible.
Generosity in Action is designated fund at
Philanthropic Ventures Foundation
a qualified US 501(c)(3) public charity.
Donate to Time+Tide Foundation
Make checks payable to "Philanthropic Ventures Foundation "
and note on the "memo" line on the check - "Time+Tide"
Mail donations to:
Generosity in Action
c/o Philanthropic Ventures Foundation
1222 Preservation Park Way
Oakland, CA 94612-1201

You can make a donation to Time+Tide Foundation via the internet. Click here.



Once at the Generosity in Action Donate page click on the "Time+Tide" button. T Note: there is a 3% transaction fee to cover credit card fees, bank fees, and other processing costs.

Donations in the US are tax deductible when made payable to "Philanthropic Ventures Foundation" - PVF is a qualified 5012(c)(3) charity. Canceled checks made payable to PVF are receipt of a qualified donation. Donations over $250 will also receive letter of confirmation from PVF. Donations made over the internet will receive a confirming receipt/email from Network for Good.
Generosity in Action- travelers helping in developing countries
Home Page / Projects / Tour Operator Guidelines / Tax Deductibility / About Generosity in Action / email GiA