In 2013, the co-founder of Ngoko Safaris, Benson Siyawareva, became involved with the Ntabayengwe community near Victoria Falls and realized that many of the local children were dropping out of school, due to the long distances they needed to walk each day and the danger of wild animal attacks en-route. He decided to try and make a difference.

Benson began working with the community on an ambitious plan to establish a Primary School in the local area. The first small step was to build a basic structure to offer classes to pre-school children. Ngoko Safaris funded the first teacher, and the initial intake of kids, our "pioneer" students enrolled in January 2014.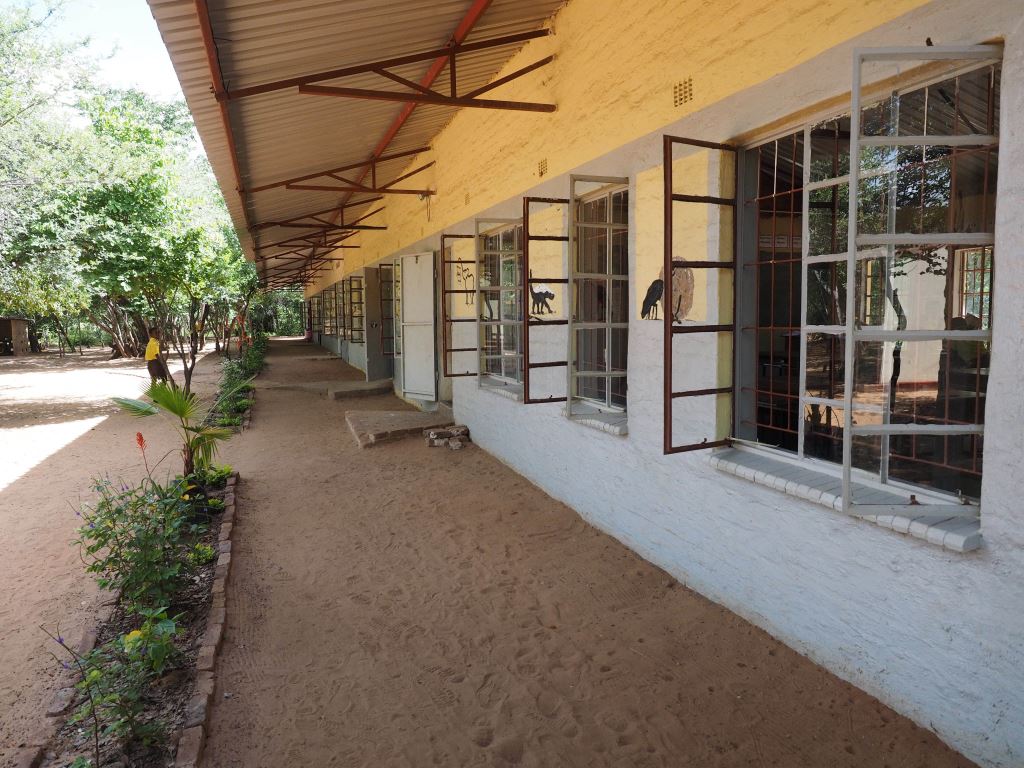 Lesedi Primary School
At the time of writing (mid-2018), Lesedi Primary School is teaching two pre-school classes, plus Grades 1-4, to over 150 pupils. A registered UK charity, the Ngoko Charitable Trust was established in 2015 to support the development of the school.
Thanks to the generosity of our supporters, and considerable hard work by Benson, the school now has three double classroom blocks and two smaller classes for pre-school. We have also built two cottages to accommodate teachers, a kitchen rondavel and ablution block.

Lesedi now has seven teachers in total, with only two on government payroll. The salaries of the other five teachers are covered by the charity.

The school has been connected to mains water, with the community digging a 3km trench for the supply pipe. Donations of laptops have enabled computer lessons for all of the children and internet has recently been introduced. A project is underway to connect the school to mains electricity.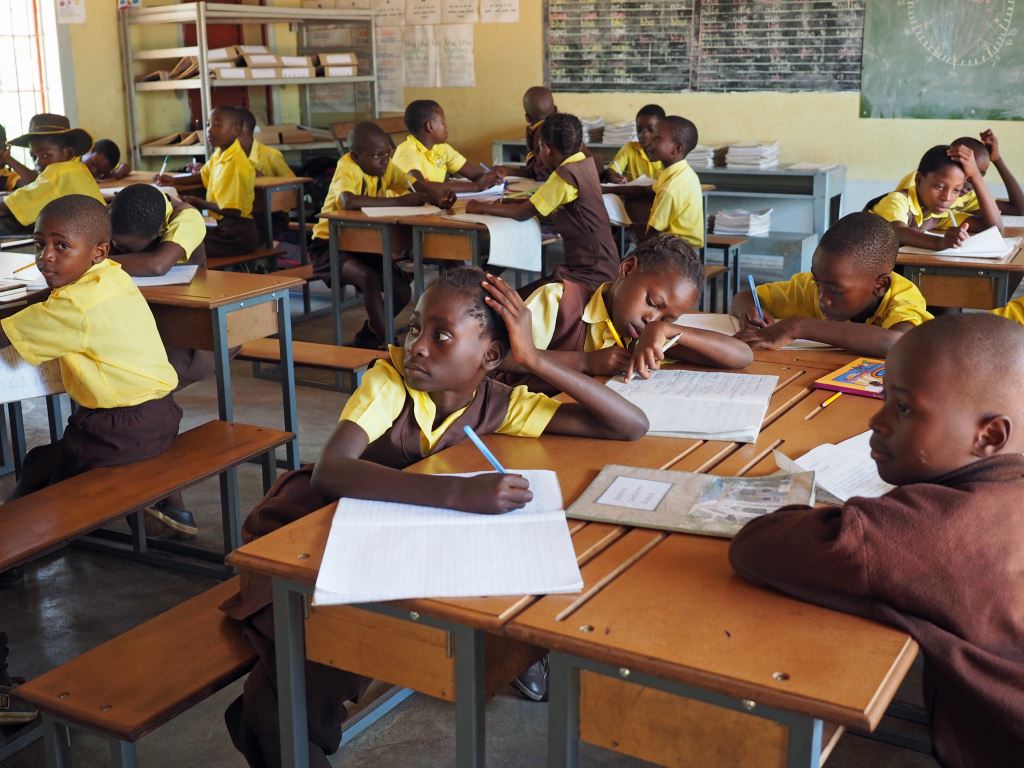 Child Sponsorship
Since the earliest days of Lesedi, it has been apparent that some families are unable to pay the nominal school fees charged at Lesedi (US$102 per year, including 2 hot meals on each school day). To continue at school, many of the children need financial support.

To address this issue, we decided to introduce a sponsorship scheme for children requiring assistance. The project started in early 2018 and immediately started to make a difference. Many of the children have had a very difficult start in life and without the sponsorship scheme their education would be extremely limited, with most not able to complete Primary education. Child sponsorship gives them a massive opportunity to improve their circumstances in life.

Future Plans
Four years after the start of Lesedi, with the initial intake of pre-school children, some of those pioneer pupils are now in Grade 4. The transformation has been remarkable. The children at Lesedi are energetic, confident and full of hope for the future. The exposure to foreign tourists visiting the school is proving hugely beneficial to the Lesedi pupils, improving their confidence, self-belief and ambitions.

However, encouraging the children to dream brings with it a huge responsibility. We feel it would be irresponsible to only provide a primary school education, given that the children would then either drop out of school or enrol at a rural secondary school which is likely to have very few resources. Assuming we can generate sufficient funding, the intention is to add a Secondary School at Lesedi in due course.

There is a high incidence of HIV and AIDS in the community, including some of the school children. The nearest public clinic is 28km from the village, and transport costs are unaffordable for most people. We have just received approval to build a Medical Clinic on land adjacent to Lesedi school and construction will start soon.

The Child Sponsorship program will continue to expand as more children are identified as requiring sponsorship. There are still children in the surrounding areas who are not attending school, particularly girls whose education is traditionally viewed as less important given they will eventually marry and leave the family. Our mission is to get as many of these children back into school as possible.

We are continuing our discussions with the Ministry of Primary and Secondary Education for approval to introduce Special Needs classes at Lesedi. The Ministry has advised that Lesedi does not currently have enough children to warrant a special needs class, although we are hoping to reverse this decision.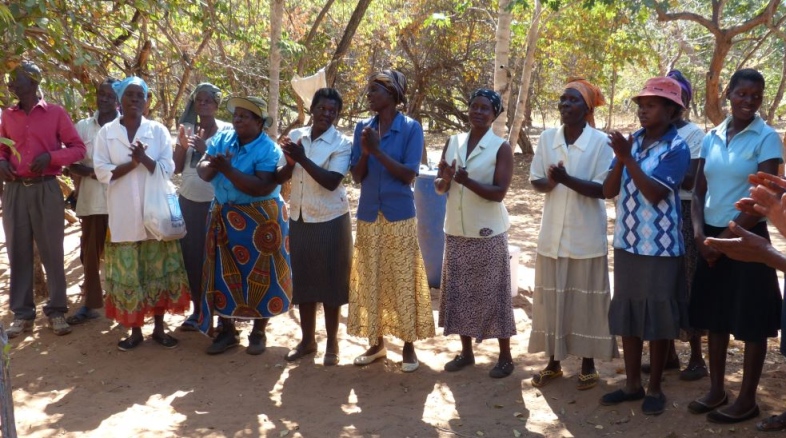 You can make a donation to the Ngoko Village School and Clinic via the internet. Click here.

Once at Generosity in Action Donate page click on "Ngoko Village - Lesedi School & Clinic". Note: there is a 3% transaction fee to cover credit card fees, bank fees, and other processing costs.

Return to Home Page