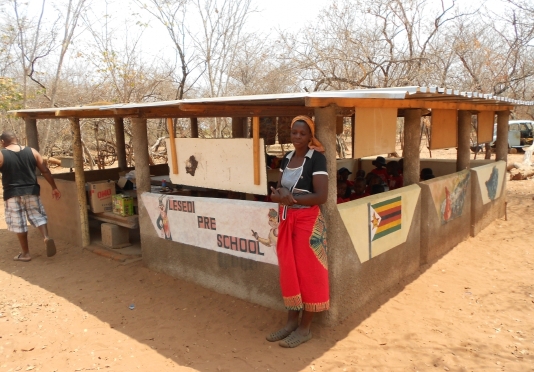 The Intabayengwe Village is located about 14km from Victoria Falls, Zimbabwe. The communities in this area were relocated in the colonial era from the fertile lands of the Midlands and Matabeleland South during the creation of farms by the settlers. Relocated into the poor unfertile Kalahari sandveld of Matabeleland North around Victoria Falls the only option for the communities was cattle raising and minimal subsistence farming. Predictably the cattle became easy prey of common predators like lion and hyena and the crops were destroyed by elephants.
The situation has left the communities vulnerable and brought about human / wildlife conflict. In a bid to get an education the children have to walk a long distance to get to the nearest schools, which exposes them to the risk of animal attacks. This discourages families from sending kids to school. Often children also drop out of school in order to assist parents with household chores.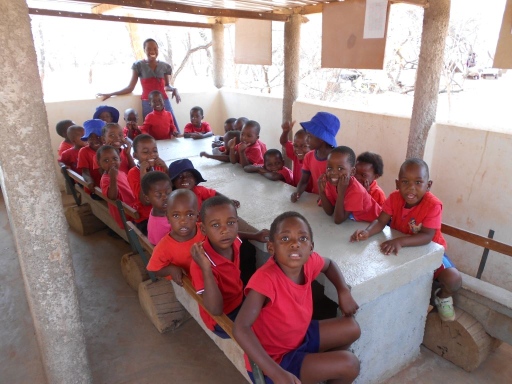 Lesedi Primary School
In view of this predicament a small safari operator, Ngoko Safaris, stepped in to provide basic education in the Intabayengwe village. Benson Siyawareva, one of the co-founders of Ngoko Safaris, lives in Victoria Falls and himself experienced a rural upbringing in the Zaka District of Zimbabwe. He understands the importance of education and has a desire to give back to the local community and "make a difference". Without any funding or assistance, Benson initially built a basic pre-school / daycare centre which opened in January 2014. The school started with just a handful of kids and by the end of the first term the total count was 30 plus eager children. Each family is asked to contribute a nominal school fee, which is used to provide all the kids with breakfast and lunch each day, which the mothers' prepare on a rota basis.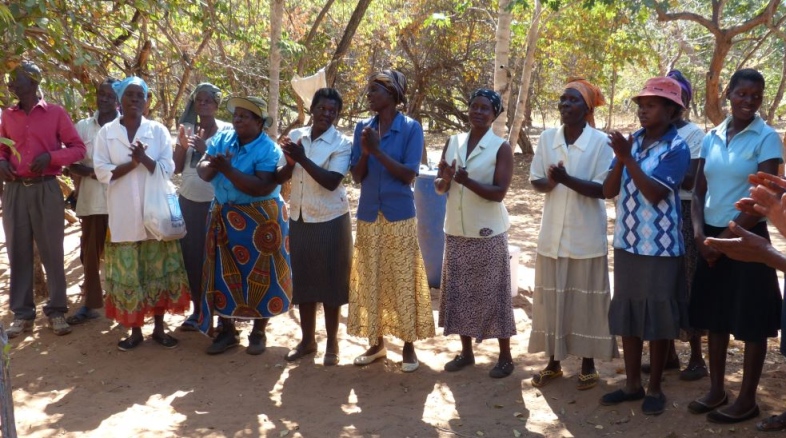 Due to the success of the first term some of the adults requested adult literacy lessons which are now being provided. We are also supporting the community by teaching new skills with the aim of providing new sources of income and slowly diverting attention from reliance on non-sustainable income sources. After discussions with the villagers we provided a couple of sewing machines and introduced sewing classes for the ladies.
Donations are urgently needed to support this project. Donations made in the US through Generosity in Action are fully tax deductible. Generosity in Action is designated fund at Philanthropic Ventures Foundation -a qualified US 501(c)(3) public Charity.
Ngoko Safaris contact details:
Email: fiona@ngoko.com
Web: www.ngoko.com
Skype: ngoko.fiona
Ngoke Charitable Trust is registered
in the UK #number is 1163965.


You can make a donation to the Ngoko Village Project via the internet. Click here.

Once at Generosity in Action Donate page click on the Ngoko Village Project button. Note: there is a 3% transaction fee to cover credit card fees, bank fees, and other processing costs.

Return to Home Page