Generosity in Action is happy to support the special projects that Nan Lashuay has sponsored in Zanzibar, Tanzania. We have worked with Nan Lashuay when she was the faculty at the UCSF School of Nursing in Oakland, California before she moved to Zanzibar and began her work there.
Zanzibar Special Projects is a small volunteer organization providing technical, educational, fundraising and hands-on volunteer support to grassroots community projects on the island of Zanzibar, Tanzania.
The most recent effort of Generosity in Action has been to secure five laptop computers equiped with Microsoft XP and a series of Office programs that are being delivered to Zanzibar be a group of Vanderbuilt students who are participating in volunteer program. The goal will be to teach computer skills to the local people. For photos click here.
Genorisity in Action donors have also helped fund a support house in Zanzabar.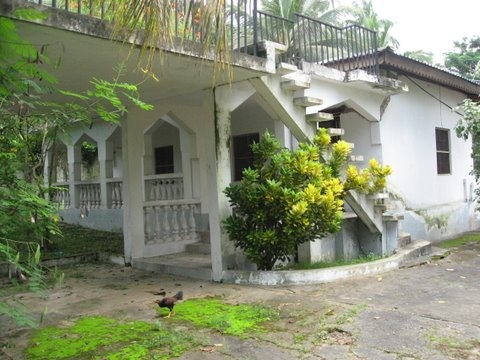 .
ZSP provides technical, fundraising and website support to small grassroots organizations:
Lasso Kirua Good
Hope Women's Group
Matarawanda
Women's Art Project
One of the earliest projects that Generosity in Action helped to fund is the Kuira Good Hope Women's Cooperative which is now a part of the greater ZSP program.
Kirua Good Hope Women's Cooperative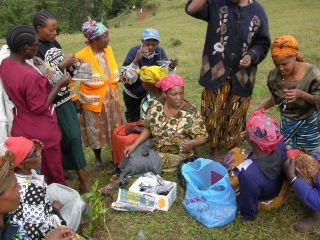 An individual traveler approached Generosity in Action to assist her to aid women in a small village near Arusha, Tanzania. The village where these women live, Lasso Kirua, has about 800 residents, half of them children. It is located on the slopes of Mt Kilimanjaro, about a 45 minute walk from the nearest transportation and even farther to the next largest village where this is a weekly market, a few stores and a medical clinic. Most of the families are extremely poor, earning a dollar or two a week from the small plots of land where they farm bananas, corn, coffee or garden vegetables which they sell in the market. About a year ago, the women organized themselves into the "Kirua Good Hope Women's Cooperative" which now has a membership of about 27 women and their families and has a leadership structure which includes the local school principal and several long term women community leaders. They made up a list of things they wanted to accomplish for their village.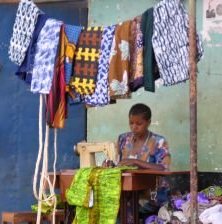 One of their chief goals-and something that is a struggle and a profound worry for almost every family-is finding the $25 or so each year for school uniforms and supplies required to send each child to school. The project goals are to get knitting machines so the women can make their children's school uniforms-thus increasing the likelihood that they will be able to afford the cost of schooling their children. (In Africa, about 50% of children don't attend school, mostly due to financial barriers.) The group has divided themselves into teams of 6 women (each with a specific workday) and come up with a detailed plan about how the women who know how to use the equipment will train the others and how they will work together to produce the simple sweaters, shirts and skirts or pants the children are required to wear to school. They also have plans to sell uniforms to other families in the village and nearby villages and to start a custom seamstress service for the former villagers who return each year for Christmas and like to have traditional clothing made for themselves.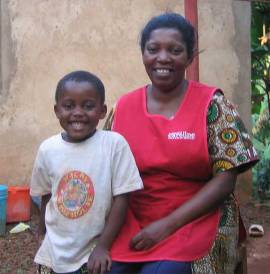 Mama Flora, shown on the right with her daugfhter Lily, is the president of the Kirua Good Hope Women's Cooperative. Our dealings are directly with her and her organizing committee.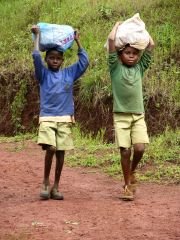 The women also asked if they could start a microloan project with the funds that was presented to them in November '06. Individuals or groups of women are able to borrow money to do a mini-business and repay it with a bit of interest from the profits they make.
Ten projects are underway with the first donation. The projects include raising pigs and poultry, buying bulk quantities of grain and repackaging it for sale in smaller quantities in the village.
The women have set up their own rules, approved all the projects and developed a bookkeeping mechanism for keeping track of the loans. As well as providing a small amount of capital, they also were very happy to have opportunity to design their own project and make decisions about how to spend the money themselves.

The seed money for these projects will be fairly limited but, as one of the women told us, the money is important but so is the energy and encouragement they get from knowing that other people are interested and believe in what they are doing.
For more information you may contact info@GenerosityInAction.org.


Return to Home Page