We are excited to
celebrate Stacie Collins Birthday
Happy Birthday Stacie!
You can join the celebration with a donation to her favorite project - the Lesedi School and Clinic in Zimbabwe. Stacie is particularily enthusiastic about the new Secondary School See below to make a donation in her honor.
Lesedi School & Clinic provides quality education and health services to communities in a rural area in Zimbabwe just 15-minutes' drive from Victoria Falls.

Background
In 2013, one of the co-founders of Ngoko Safaris, Benson Siyawareva, got involved with the Ntabayengwe community and realized that many children were not attending school. Along with his business partner, Fiona Thompson, Benson began working with the community on an ambitious plan to build a primary school in the local area, aiming to break the cycle of poverty through the power of education.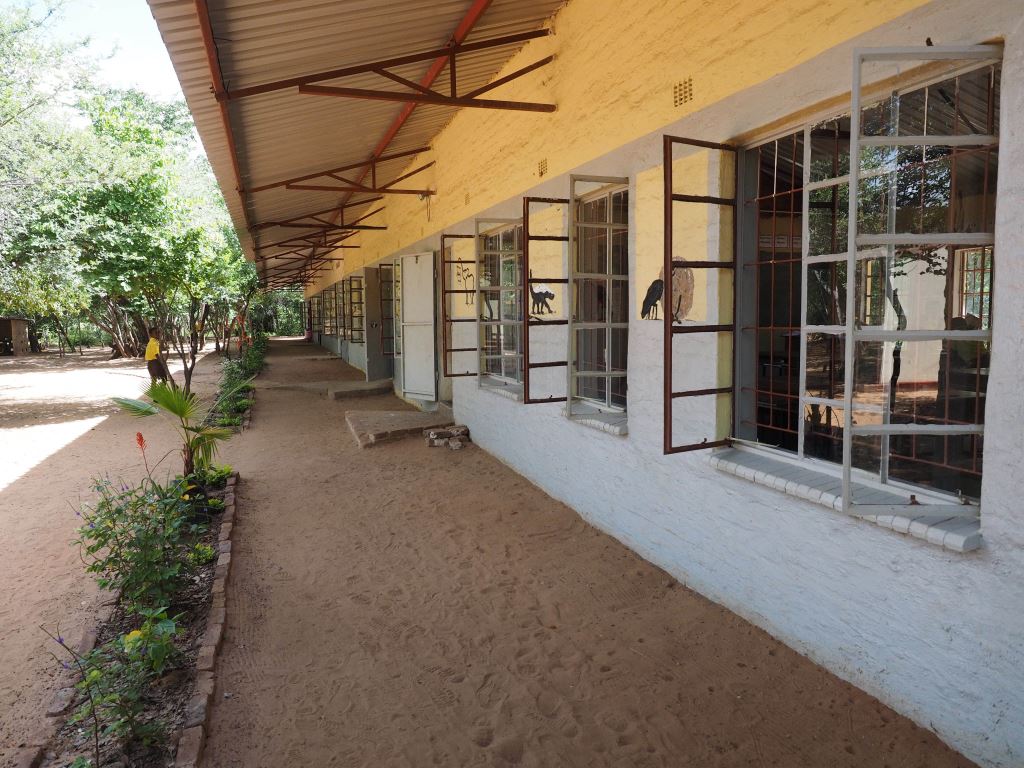 Lesedi School
Lesedi Primary School now teaches two Early Childhood Development (ECD) classes, plus Grades 1-7, to around 300 pupils. Our Grade 7s will graduate from primary education this year and we need Lesedi Secondary School to be ready to welcome our first intake by January 2022.
We have already built four classrooms and a couple of teachers cottages but need to equip the school. In addition to the core subjects we intend to offer practical subjects such as computing, textiles, food technology, woodwork and metalwork. These subjects require significant investment in equipment, something that is not normally possible at rural schools. Virtually all our children are sponsored and they receive two hot meals each school day along with medical and other welfare support.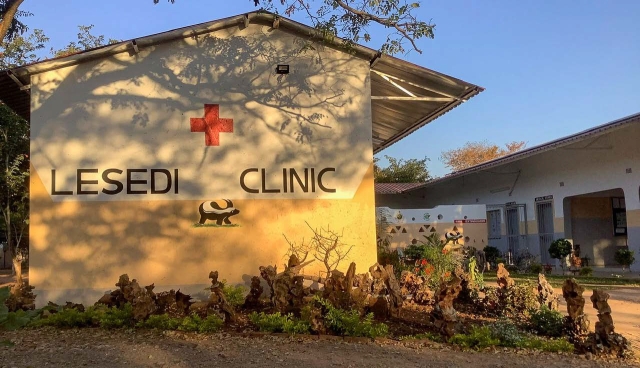 Lesedi Clinic
Soon after starting this project, it became apparent that healthcare was also a huge issue for the communities in this area. With the nearest clinic 28km from Lesedi, medical treatment was not an option for many families. The vast majority of the Lesedi pupils had never seen a doctor, despite some having serious medical conditions. Thanks to the incredible generosity of our supporters, we were able to build Lesedi Clinic in 2019. The clinic includes male and female wards, maternity/delivery rooms, pharmacy and consultation rooms. We also built an expectant mothers' cottage, providing accommodation for women during the final stages of pregnancy and ensuring they give birth at the clinic rather than in their rural homes.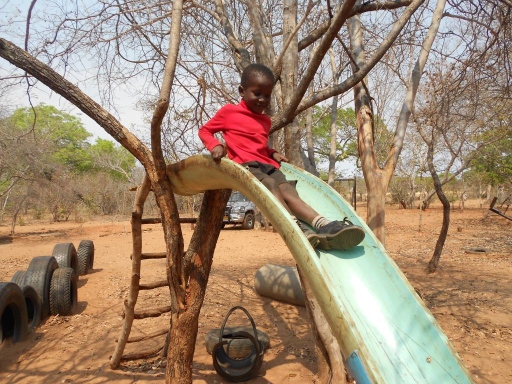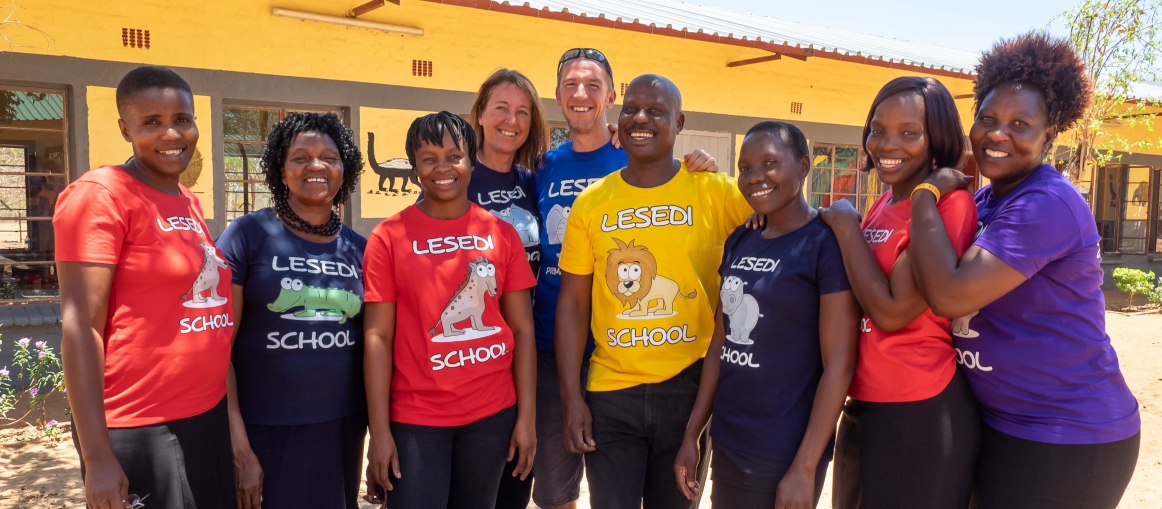 Meet Fiona and Graeme with some of the Lesedi School teachers.
Celebrate Stacies Birthday
donation by check
Make checks payable to "Philanthropic Ventures Foundation "
and note on the "memo" line on the check -
"Lesedi School - Stacie Collins Birthday"
Mail donations to:
Generosity in Action
c/o Philanthropic Ventures Foundation
1222 Preservation Park Way
Oakland, CA 94612-1201

On-Line Donations to Celebrate Stacie's birthday Click here



Once at Generosity in Action Donate page click on "Stacie Collins Birthday Fund - Lesedi School & Clinic". Note: there is a 3% transaction fee to cover credit card fees, bank fees, and other processing costs.
Generosity in Action- travelers helping in developing countries
Home Page / Projects / Tour Operator Guidelines / Tax Deductibility / About Generosity in Action / email GiA