St. John's Health Services established the St.John's Hospital at Pirappancode in the 1960s, originally to care and support the leprosy patients as leprosy was widespread among the population of south Kerala. Over the period of 40 years it could reach out to thousands of leprosy affected people - providing them care and support in the forms of service of medical personnel, medicines and other materials, counseling, guidance and support for livelihood, etc. They continue to support the leprosy patients (whose number is fewer now compared to the past).

From 2004 St. John's Health Services extended its services to the TB Control Programme in collaboration with the Government of India and Damien Foundation of India Trust through supporting the Revised National Tuberculosis Control Programme (RNTCP) in Trivandrum district for achieving its objectives. Presently St. John's Health Services have 2 Designated Microscopic Centers and 2 DOTS centers, at Manacadu and at St. John's Health Services campus in Pirappencode.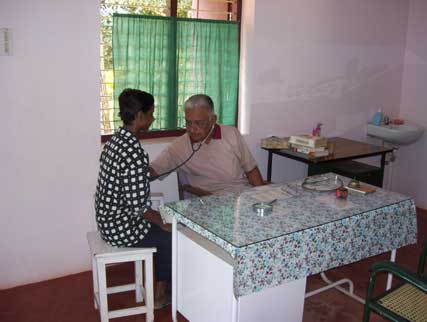 Since 2007 St. John's Health Services started addressing problems of those affected by HIV/AIDS while maintaining its original focus on those affected by Leprosy and TB. This shift in focus is due to two reasons:

(a) the number of those affected by HIV/AIDS is increasing steadily in southern Kerala and
(b) the motto of St. John's Health Services is to address the weakest and most excluded. It is found that those affected by HIV/AIDS are the weakest and most excluded by their families and society.

Personal letter from Dr.Terence O'Rourke, MD
I can vouch for all the good work they are doing, and their website is far too modest. I shot video and produced the promotional video you can link to at their website. Father Jose is an extremely organized and helpful man, and he is working on so many projects it is hard to believe.
The ones that appealed to me and would likely appeal to American donors are the relatively new orphanage and school for young children who lost their parents to HIV/AIDS. I think they had about 19 children in the program when I was there. Each one is costing them about $60US/month to feed, cloth and educate (the local schools' parents organizations refused to let the children attend). I think 4 or 5 are HIV+, the rest are very healthy and active. There are programs they are developing for vocational training for young adult HIV patients, mostly in sewing and craft works. There is another home for older boys that I did not see.

Terry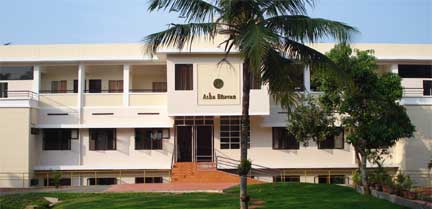 Letter from Father Jose Kizhakkedath
Director, St. John's Health Services
In the year 2007, we widen our focus area for the Prevention and Care and Support for the People living with HIV/AIDS. We are running a Community Care Centre and Palliative Care centre for the HIV patients and Government of Kerala in the year 2009 has awarded our centre as the Best Community Care Care Centre for taking care the HIV/AIDS patients. Thank God we have very dedicated team of doctors, Nuns and sisters and volunteers to help this ministry. Till now we have taken care of 638 HIV/AIDS patients. We are also running a Care Home and Open School for the orphan and destitute children of HIV/AIDS and at present we have 19 children in our home. In addition we are supporting 63 children (infected and affected) through home based care approach. We are also supporting 1350 poor Diabetic patients in every month through 39 rural camps in the three southern districts of Kerala.
We are also running a Boys Home taking care of 38 boys from backward Dalit Community for studying and bringing them to Better future. We are providing quality education from Class V to Class X Plus vocational training.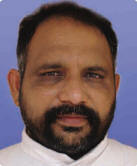 Fr. Jose Kizhakkedath 18 Mar 2010



Child Care Center







or you can make a donation to the
St. John's Health Services via the internet. Click here.

Note:
Once you are at PVF/Donate page, locate the section "Designated Funds" - click the button for "Generosity in Action" - specifiy in the text box "St. John's Health Services" or just "SJHS"

There is a 3% administrative fee for internet transactions.