These photos were taken in January 2010 and show the latest of the construction going on at the Shari Pankha School.
"Thank you to all the donors helping to fund the work at the Shari Pankha Monastery!"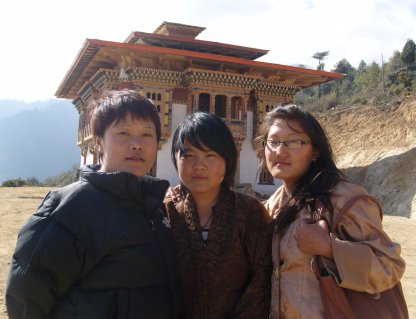 Dorji photographed with Chhimi and Kinley
"Getting Aid to a difficult to reach village
Monastery & School - Shali Pankha"
To donate: see information at the bottom of this page.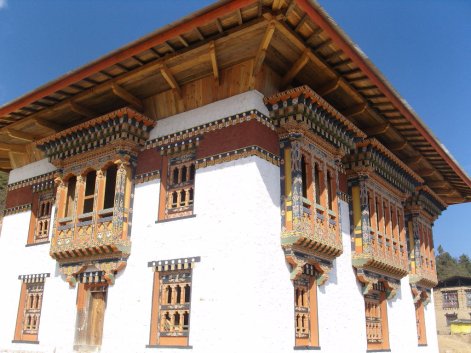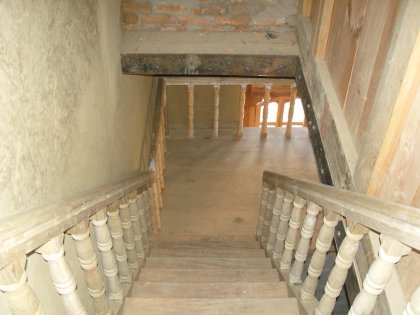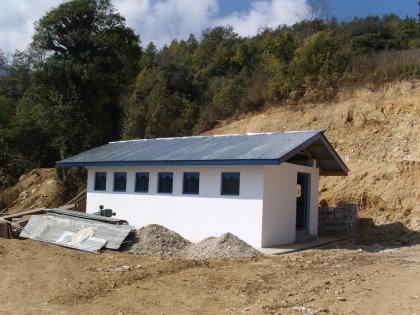 Bath house for the students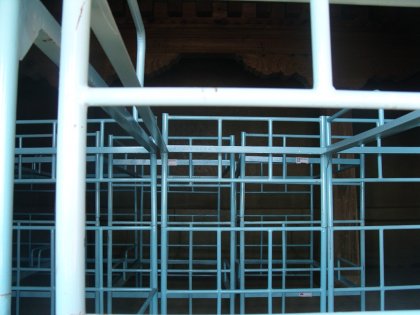 New bunk beds in the dormitory.
See photos of the final construction and Consecration
Additional photos taken January 2009
Additional photos taken in May 2009
Return to Home Page Return to Shari Pankha overall description
Donate via the internet...




You can make a donation to the Shari Pankha Monastery via the internet. Click here.
Once at Generosity in Action Donate page click on "Shari Pankha Monastery." Note: there is a 3% transaction fee to cover credit card fees, bank fees, and other processing costs.