Generosity in Action - a designated fund within Philanthropic Ventures Foundation (a 501(c)3 public charity) is pleased to assist with processing tax- deductible donations for this Roadmonkey travel program.

San Isidero, Nicaragua
Roadmonkey Project
January 2012

Roadmonkey, a California based philanthropic adventure travel company, and Fabretto Foundation have joined forces to build a sustainable income-generating garden in San Isidero, Nicaragua!
*About the project: *
Following 4 days of a surfing, swimming, hiking, and horseback riding adventure, we'll complete a sustainable volunteer project in 3 days, working in cooperation with the excellent Fabretto Foundation..
We'll travel to San Isidro, a small village outside of Managua that lacks running water. We'll be working to rebuild and renovate income-producing chicken coops on the local farm, which also provides fresh fruits and vegetables in Fabretto's school lunch program providing critical nutrition and health to the children.


It will be three days of intense, hands-on work to create this sustainable, community garden project. The work will be done with involvement of the local community.

The Roadmonkey project will be in partnership with The Fabretto Foundation.
- Fabretto Foundation is a non-governmental organization (NGO) whose mission is "to enable impoverished Nicaraguan children and their families in underserved communities to break the cycle of poverty and reach their full potential through programs promoting education, nutrition, health, and community development.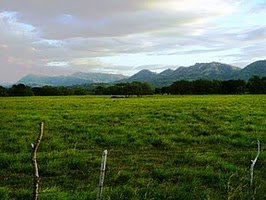 Since Catholic Salesian missionary Father Rafael Maria Fabretto first began working with Nicaraguan orphans in 1948, the organization has evolved to a school program run in concert with the public school system, supplementing the children's educational and nutritional needs by offering tutoring and meal programs to approximately 10,000 students from 50 underserved rural and urban communities in Managua and North Central Nicaragua. More recently Fabretto has continued its evolution by developing a robust secondary education tutoring program that has also incorporated an experiential learning program developed in Columbia called SAT, Sistema de Aprendizaje Tutorial (Tutorial Learning System) .
Fabretto is committed not only to education but also to offering its students the hope and opportunity to improve their economic wellbeing.

| | |
| --- | --- |
| Roadmonkey is a philanthropic organization which combines a challenging adventure with a hands-on volunteer project that offers a transformative international experience. Travelers visiting Vietnam will directly contribute to the welfare of the local people. | |
For more information on Roadmonkey visit their website at Roadmonkey.net

Participants in the Roadmonkey Nicaragua program can make tax-deductible donations by mail or via the internet. Donations can be sent by check or via the internet.
BY CHECK

Donate to the Roadmonkey Nicaragua Project.
Make checks payable to "Philanthropic Ventures Foundation " and in a note or on the "memo" line
put - "Roadmonkey Nicaragua Project."
Be sure to identify the participant you are supporting!

Mail donations to:
Generosity in Action
c/o Philanthropic Ventures Foundation
1222 Preservation Park Way
Oakland, CA 94612-1201

BY INTERNET


To make a donation via the internet - click here
Roadmonkey Nicaragua Project

Note:
once at PVF/Donate page, locate the section "Designated Funds" - click the button for "Generosity in Action" - and in the text box just below specify "Roadmonkey Nicaragua Project" and the name of the participant you are supporting. (Example: Nicaragua Project - John Smith)
There is a 3% administrative fee for internet transactions
Generosity in Action is a designated fund at Philanthropic Ventures Foundation a 501(c)3 Public Charity. Click here for more information about Philanthropic Ventures Foundation