We are very please to include the Lotus Chuldren's Centre which is a favored charitable program of Nomadic Expeditions which operates tours throughout Mongolia.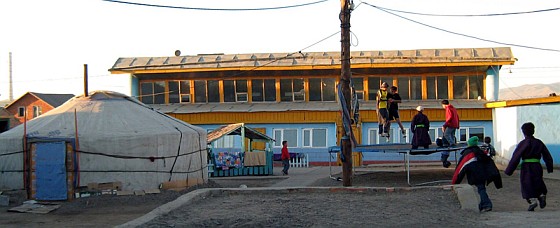 The Lotus Children's Centre is a Mongolian Charitable Association that works in a network with the local community, the hospital system and the police to give shelter, relief, health care and education to children who have been orphaned, abandoned or who are run-aways from violent or abusive family situations.

When children cannot be reunited with family, the Lotus Children's Centre undertakes to care for the child, including all personal care (clothing, food) health and medical care, primary, secondary and tertiary education, trade training and technical education. All of this occurs in small 'family' groups of children under the care of individual house-mothers.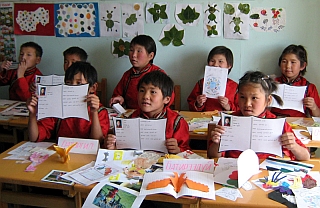 The aim of the Lotus Children's Centre is to enable each child in it's care to lead a useful, fulfilled life and take their place within the context of Mongolian culture and society. The Centre does not allow or participate in the foreign adoption of any of the children in it's care.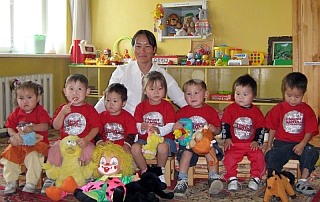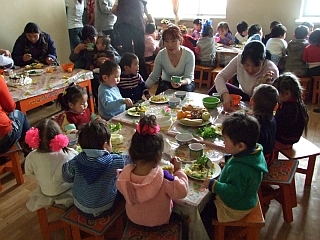 Lotus Center Goals

* to provide primary care to all of our children, including food, healthcare, clothing and accommodation.
* to provide the children with developmental care so that they can break free of the poverty cycle. As such we aim to give each child a quality education, counseling, self-esteem building tools and access to life skills.
* to provide the children with support in their 'post Lotus' lives so that they have a safety net and are able to find employment and tertiary education placements.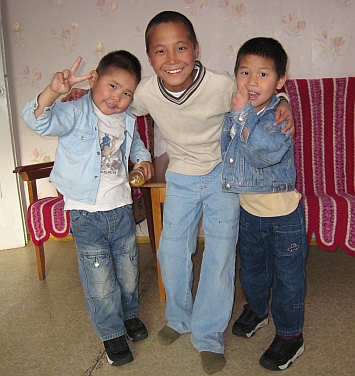 or you can make a donation to the
Lotus Chuldren's Centre via the internet.
Click here.

Note:
Once you are at PVF/Donate page, locate the section "Designated Funds" - click the button for "Generosity in Action" - specifiy in the text box "Lotus Children's Centre" or just "Lotus"

There is a 3% administrative fee for internet transactions.