Kasimu Education Fund - Manyesa Malawi
The Kasimu Education Fund has been established to raise funds to encourage and support education in the village of Kasimu in Manyesa, Makawi. KEF is a registered 501(c)3 charity managed in Mountain View, CA.
Their website is www.kefmalawi.com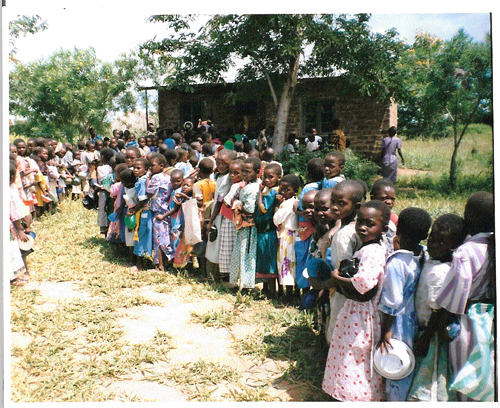 The Kasimu School is a rural government-operated and funded elementary school in the village of Manyesa, Southern Malawi, 75km from Zomba. The school serves an area of 25sq km, which includes nine villages. The total population of this area is 5,000.
The school consists of four masonry buildings and one wooden, thatched-roof structure, one office structure, and four teachers houses. The school has no electrical, water or sewer systems available. Communication is available via cell phone.
Malawi is the fourth poorest country in the world, where 60 percent of the 12 million people live on less than one dollar a day. For many Malawians, this means a bare 10-15 cents per day. Other commonly cited problems include:
- Malnutrition (due to draught and failed harvests)
- 46% illiteracy rate
- HIV/AIDS (80,000 deaths a year)
- Most graduates of Kasimu School cannot afford to attend high school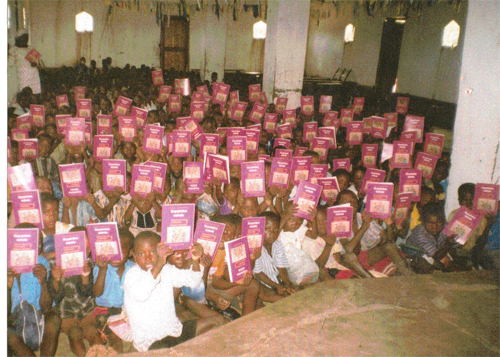 Education holds the key to break this vicious circle. If we can encourage both boys and girls to stay in school up to the eighth grade and as many of them as possible to proceed to High School aided by scholarships, we will eventually help in resolving the situation.

It costs so little to do so much. Just $300 a year will pay for tuition, board and room, books and uniforms for a High School student. Only $600 a year for two years will enable a teacher aid to become qualified to teach.

The Kasimu Education Fund is hoping to raise the funds to provide solar energy to the school, fund a year-round lunch program, introduce computers, increase the teacher/student ratio (only 5 qualified teachers are available to teach 1090 students) and bring clean water to the school.

For more information on the goals of the Kasimu Education Fund and the Board that oversees their project click here to view the KEF Website.


The Kasimu Education Fund a non-profit organization where absolutely every penny donated goes to the benefit of the students. KEFMalawi is a 501(c)(3) Public Charity.(ein #01-0864883) All donations are tax deductible.