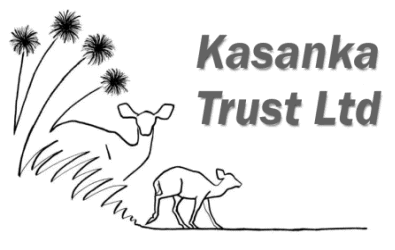 The Kasanka Trust is a wildlife charity based in Zambia and the UK, which manages the Kasanka National Park in Zambia's Central province and hosts visitors and volunteers to Kasanka and the Bangweulu.
Kasanka was Zambia's first national park under private management and is entirely reliant on tourism revenue and charitable funding. It is a valuable conservation area with diverse flora and fauna including many endangered species and exceptional birdlife.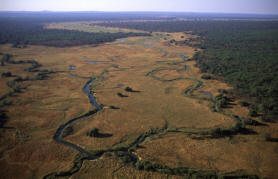 The Bangweulu wetlands, just north of Kasanka are one of Africa's most spectacular wildlife secrets with over 100,000 Black Lechwe and the world's most visible Shoebill storks.
Kasanka National Park and the adjacent Bangweulu Wetlands make very rewarding destinations for visitors seeking to delve deeper into Africa's hidden corners.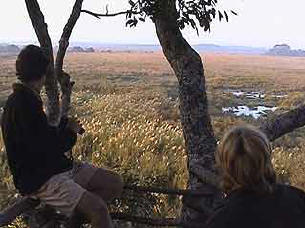 There are great opportunities for education and research in a real wilderness but with good supportive infrastructure. The Trust welcomes volunteers for both conservation and research.

THE HISTORY OF THE KASANKA PROJECT
In 1985, a British expatriate who had lived in Zambia on and off for many years, visited Kasanka out of curiosity. There were no roads or bridges and no tourists had penetrated the Park for many years, but he managed to explore a little on foot. On hearing the crack of gunshots he concluded that if there was still poaching, there must still be animals!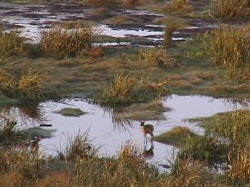 He was impressed with the beautiful habitats he found and decided to try and save the Park from complete destruction and the threat of losing its National Park status. He teamed up with a local farmer who had also explored the Park a little, and the two used their own resources to employ scouts and build roads, bridges and temporary camps.
These early efforts were encouraged by the government, which had been unable to manage the Park itself. In order to help raise funds and formalise their position, they formed the Kasanka Trust, which was registered in Zambia (1987) and UK (1989).
The Project soon attracted attention from conservationists, and tourism started to bring in a little money to help cover costs. In 1990, the National Parks and Wildlife Services (NPWS) was sufficiently impressed by the progress to sign an agreement allowing the Trust to manage the Park and develop tourism to help fund its activities. This agreement recognised the importance of co-operation with the local community, which has always been central to the trust's philosophy. In May 2003 the new Zambia Wildlife Authority which took over from National Parks and Wildlife Service, signed a new agreement for a further 5 years which automatically renews for a further 5 years at expiry. This agreement grants the Kasanka Trust "exlusive rights to manage and develop Kasanka National Park…."
In June 2002 the Trust received a vote of confidence when it's founder David Lloyd was awarded an OBE medal in the Queens Jubilee honours for his vision and determination in seeing the Kasanka Trust project through to where it is today.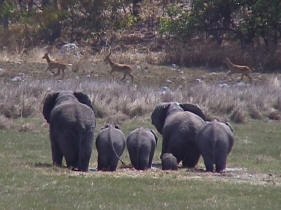 Visit the Kasanka Trust website


You can make a donation to the Kasanka Trust via the internet. Click here.

Once at Generosity in Action Donate page click on "Kasanka Trust " Note: there is a 3% transaction fee to cover credit card fees, bank fees, and other processing costs.

Return to Home Page
AIMS AND OBJECTIVES
The Kasanka Trust was formed to bring effective management to Kasanka National Park and thereby protect the flora and fauna in as natural a state as possible. By developing infrastructure and tourism the aim is to make the Park self-sustaining and bring benefits to the local community. The Trust promotes education and research in wildlife conservation and supports rural development schemes in the adjacent community. The funding for these activities comes from a number of sources, including foreign governments, charities, individual supporters and tourists.

The ultimate goals of Kasanka Trust are to secure the future of biodiversity in Kasanka National Park, funded through tourism revenue, and to sustain as well as stimulate the local economy through improved natural resource management.

The Trust is also keen to expand its area of influence and specifically assist the management of the Bangweulu Wetlands and Lavushi Manda National Park.