An update... the following is a report from Dorji
Chimmi Dema, a senior, completed her studies and graduated with beautiful results and a glowing recommendation from our King.
Chimi already has a job offer from the Gross National Happiness Commission in Thimphu as program officer.
She told me that she will soon be traveling for work purpose to many remote villages in the eastern parts of our country. Chimi is very much looking forward to take our initiative forward.
Dorji
A note from Chimi
To all the teachers and staff at Sherubtse College, GIA, PVF and to all of you who contributed towards my education, I would like to thank you for all the dedication and patience you showed me in my time of need. After my dad passed away my life became a struggle and you all helped to keep me on track through higher secondary school for graduation. So thank you from the bottom of my heart. One day I hope I will be able to help students achieve their goals just like you have helped me.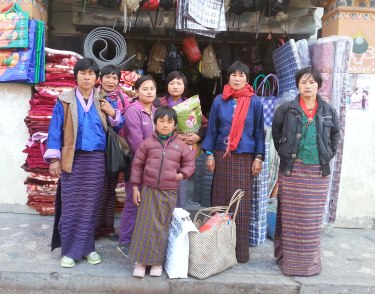 Tax deducible donations to the Girls Too Project can be made by check payable to "Generosity in Action" and mailed to:
Philanthropic Ventures Foundation
1222 Preservation Park Way
Oakland, CA 94612-1201
Be sure to indicate that the donation is for
the Girls Too Project.
Donate via the internet...


Once at Donate page click on "Girls too." Note: there is a 3% transaction fee to cover credit card fees, bank fees, and other processing costs.