In February 2012 Dorji reported
We had the girls and their guardians in Thimphu on 10 February 2012.
All three did well in their examinations and have been promoted to the next higher grade. Two will join college in July 2012 and therefore did not join us in the photos this year.
One of the girls school to become a Buddhist Nun. She decided to follow a spiritual path and we respected here decision.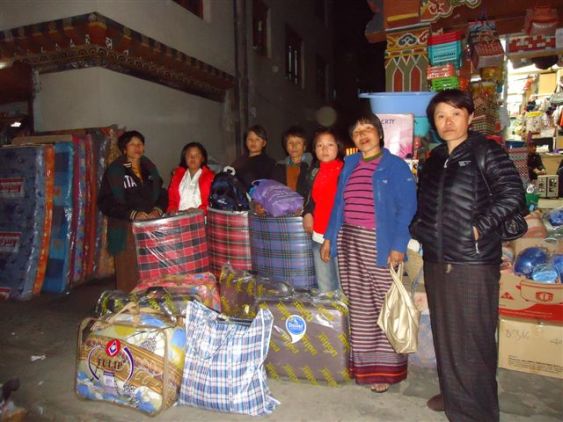 Go to Chorten Nebu Monastic School
Go to Shari Pankha Monastic School
See first year pictures
See later year pictures
Return to Girls too program page
Return to HomePage
Tax deducible donations to the Girls Too Project can be made by check payable to "Generosity in Action" and mailed to:
Philanthropic Ventures Foundation
1222 Preservation Park Way
Oakland, CA 94612-1201
Be sure to indicate that the donation is for
the Girls Too Project.
Donate via the internet...


Once at Donate page click on "Girls too." Note: there is a 3% transaction fee to cover credit card fees, bank fees, and other processing costs.