Bhutan
Girls Too -Thank you to all who contributed
Girls Too - Bhutan is tremendously happy to announce and also heartily welcome 10 new members on board beginning July 2014 to February 2015. We started with 6 girls on our program in 2009 and as of today we have been able to reach out to 16 girl children in four communities through various stages of schooling. Thank you to all who contributed! We are very excited that so many travelers to Bhutan are so giving in supporting this wonderful project.
Our Girls Too initiative was started in 2009, with guidance and encouragement from Generosity in Action and initial funds from a Backroads traveler who wanted to do something different -the hiking group were already supporting a the Chorten Nebu Monastery but she said "it is all well and good to help the boys, but what can we do to help the girls too? - that generated a program that offered the opportunity for girls to stay in school through secondary education - girls who knew their lives will change if only they could go to school but were in need of opportunity support to pursue higher education and so "Girls Too" was born in February 2009.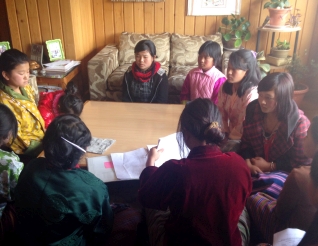 We began with 6 girls on our program with a very big hearted initial fund of US $ 5000 that took care of the girl's basic schooling needs through primary classes to higher secondary schooling from 2009-2012. With additional donations we have been able to significantly broaden the program to include many more girls through 2018 and beyond.

With supervision and support from Generosity in Action through the past 7 years, we are so proud of our very own program today!

Congratulations to our first graduate student Chimmi Dema, we are so happy for you. Well done on your new job with the Gross National Happiness Commission - Bhutan. We know that you got to work at a job that gives you happiness, that through your job you remain connected to and work within rural communities which makes it possible for you to carry our Girls Too initiative forward. We are so proud of your accomplishment!
Thank you for coming to our gathering on Thursday. Your words of love and encouragement mean the world to our girls.
We are also very proud of Thinley Om our next graduate from the Gedu College of Business studies. You too have a vital role to play in the future happiness and development of your own community and the overall development of Bhutan! We wish you lots of love and happiness and hope that one day you will be able to help other girl children achieve their goals just like you did.
To the fourteen on our ongoing program, we reassure you that an educated girl will:
* Stay healthy
* Save money
* Build a business
* Empower her community
* Lift her country
And above all be the "heroine of your life"

Girls Too-Bhutan
15 February 2015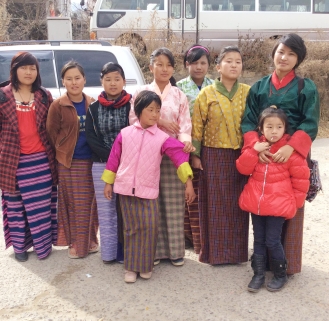 When the program is reinstated we will update this page.

Return to Home Page