In February 2010 we received the grades and results of the first year's studies for the girls. Dorji provided us extensive detail on their grades and reports from their teachers. We are very pleased to learn that all of the girls were promoted to the next level and each recieved very posititve comments from their teachers.
One of the girls was promoted to the next level though she did not qualify for Government School Education. We are pleased that she is able to gain admission to a Private Higher Secondary School and the extra costs can be covered by earlier donations.
In January 2010 the girls were again given the opportunity to shop for necessary school supplies. The following are some photos of that excursion.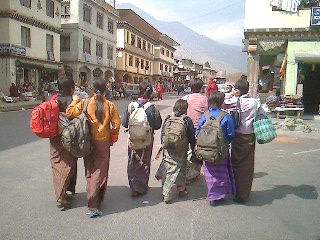 Funding has been granted to provide the necessary materials for six girls to advance their education for the next four years. We would like to be able to assist more girls and provide for additional years. Donations to Girls Too will provide that opportunity.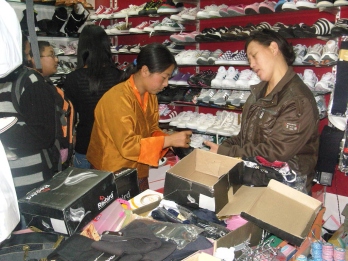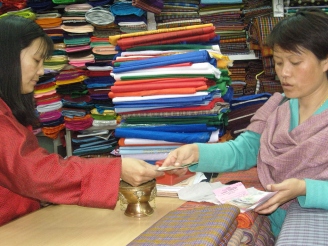 Go to Chorten Nebu Monastic School
Go to Shari Pankha Monastic School
See first year pictures
Return to Girls too program page
Return to HomePage
Tax deducible donations to the Girls Too Project can be made by check payable to "Generosity in Action" and mailed to:
Philanthropic Ventures Foundation
1222 Preservation Park Way
Oakland, CA 94612-1201
Be sure to indicate that the donation is for
the Girls Too Project.
Donate via the internet...


Once at Generosity in Action Donate page click on "Girls too." Note: there is a 3% transaction fee to cover credit card fees, bank fees, and other processing costs.