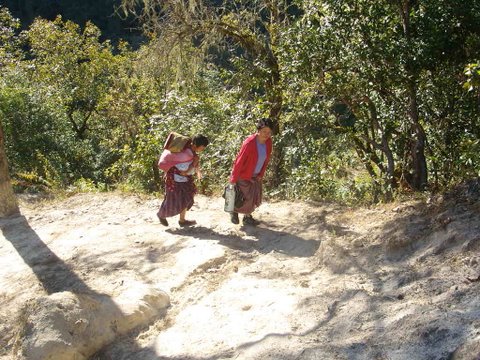 Inspired and encouraged by GIA I took two weeks off in September and a weekend in November to visit two villages in the Punakha and Wangdi communities. My goal was to identify girl education needs, to do a study/pre search on what sort of schooling the girl children were offered and what were the main reasons for the high drop out of girl children from school especially from the rural communities although education in Bhutan is free and every girl or boy was eligible for education.
The schools are near the mortar road. It takes about 3 hours driving from Thimphu to get to the girl's school. It takes four hours walk to get to the village from the school. Finally it takes about an hour and half to get to the individual houses of our girls.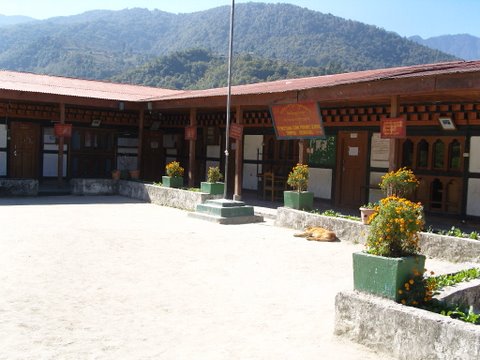 I learned that girl children drop out owing to:
Social and Cultural Obligations
Some girls feel it is more important to be home with their aging parents than in the school. A few are the only child born to their parents and if they did not return home to their parents the land her parents own would have turned bare and the family house ruined.
Family Reasons
Girls drop out of school to get married usually to rural extension government workers and get busy with child bearing and rearing.
The family does not have the money to educate all the children and the first choice goes to the boys in the family. Girls are kept home to help their mother with raising children, carrying out household tasks and making money for the family outside the formal economic sector.
Academic Reasons
Does not like school and has learning problems.

---
Click here to read about when the girls were invited to Thimphu and provided with the inital materials to assist them with their education..
Read a report in 2010 following the girls first year.
See photos from a 2011 visit
See Photos from 2012 visit
We are pleased to report on the funding of the Ney Primary School in the a remote area of Eastern Bhutan.
Return to Chorten Nebu Monastic School
Return to Shari Pankha Monastic School
Return to HomePage