Elephant Charge
October 2013

Join the Elephant Charge - October 2013
The Elephant Charge, an annual off-road motorsport challenge held in the Zambian bush, which raises funds for conservation with an emphasis on education.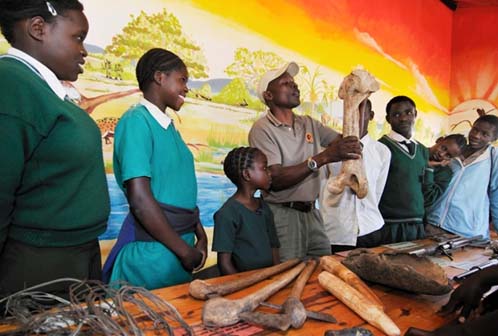 The children of today will soon be the guardians of the habitats and wildlife diversity which are crucial for Africa's health and prosperity. The Elephant Charge is held to support organisations that are working with children and wildlife today to ensure future sustainability.
| | |
| --- | --- |
| The Elephant Charge is a unique and exciting team event for cars and motorbikes that requires stamina combined with excellent driving and navigation skills. Teams of up to six people try to complete a course of nine check points in rugged terrain and within a certain time. The challenge is about skill and not speed. The winning the team is the one that completes all nine check points in the least distance. So drive down and up the gorge rather than around it for the winning distance! | |
Most important - each team raises funds for conservation. A minimum amount of sponsorship is pledged by each team and the teams then aim to raise as much money on top of that as they can. The trophy for the highest funds raised is as coveted as the winning trophy.
In 2010, the third event, Elephant Charge raised US$72,000 for conservation in Zambia.
In 2011, this unique event raised over US$83,000 and the target for 2012 was US$100,000.

The Elephant Charge is growing event by event, and will make a considerable contribution to conservation and education in Zambia in the coming years.

Click here to read about the many areas supported by the Elephant Charge.
Please visit our website and read more about the Elephant Charge! http://www.elephantcharge.org/
---
You can make tax-deductible contributions to the 2013 Elephant Charge by mail or via the internet.