July 1, 2011 Report

"We are so grateful for the project." reported Aida Ayers.

Thanks to the efforts of the RoadMonkey travelers the well and water pipe line project is well on it's way to conclusion.




Special thanks go to Laurie Colon, Eugene Goldberg, Peter Kloman and Gregory Leibert. Through their efforts and friends on social networks they raised over $6,000 for this project.



Creative Solutions in Zanzibar and Roadmonkey, a California based philanthropic adventure travel company, have joined forces to bring more water into the village of Mangapwani in Zanzibar.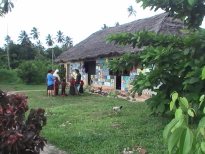 Creative Solutions is a non profit NGO established in 2006 in Mangapwani village for the purpose of providing sustainable education and opportunities to local residents. It serves approximately 2000 people through various projects and its community learning center (pictured - left).
Roadmonkey is a philanthropic organization which combines a challenging adventure with a hands-on volunteer project that offers a transformative international experience. Travelers visiting Zanzibar will directly contribute to the welfare of the local people.
THE ROADMONKEY PROJECT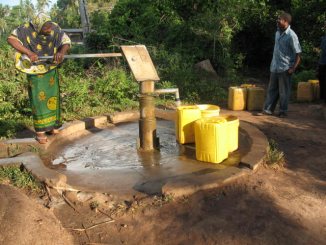 There currently exists a borehole which is used by approximately 1500 people. The borehole is only a few years old but the materials used to were sub standard and it has deteriorated to the point that the water is contaminated with rust and the hand pump is inoperable. Roadmonkey expedition volunteers will be replacing the pipes and equipment with updated materials and install an electric pump to bring the water to the surface
Together with local residents, the Roadmonkey team will rebuild the well as part of their philanthropic adventure! The initial work, removal of old equipment will be done by the community. The construction and installation will be done upon arrival of the Roadmonkey travelers June 22 through 25, 2011.

For more information on Roadmonkey visit their website at Roadmonkey.net

Please visit our website or just drop in, there is always room!
www.creativesolutionszanzibar.co.tz
---
Participants in the Roadmonkey June 2011 program can make tax-deductible donations by mail or via the internet.