Carrying the Initiative Forward:
The next project for the Chorten Nebu School will be a Dormitory for the Children
To support the head lama and adult monks in maintaining discipline over the 25 young monks who currently sleep in several separate small spaces in two buildings, it was requested that a room be renovated and supplied to allow all student monks to be housed in one room.
25 Beds 25 Small Closets
25 beddings
Change the wooden flooring to a concrete one
Estimated budget requirement: 1, 23,195.00 equivalent to US $ 3079.00

April 20, 2009
Here are some pictures from our completed Dormitory Project.
- the beds have been bought for our boys
- new linnen & pillows & blankets
- the rotton wooden planks have been removed and replaced by concrete
- metal cabinets have been installed in the dormitory.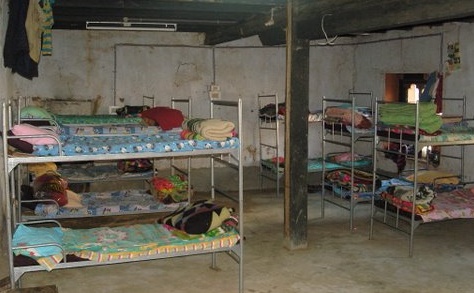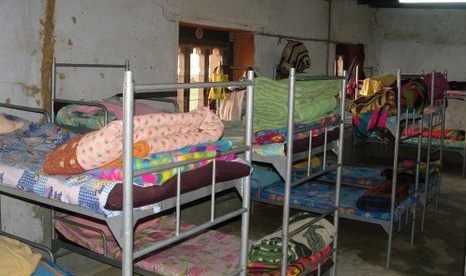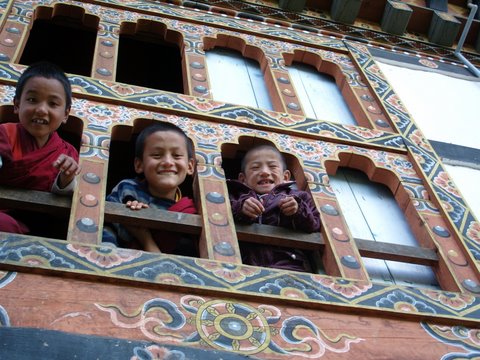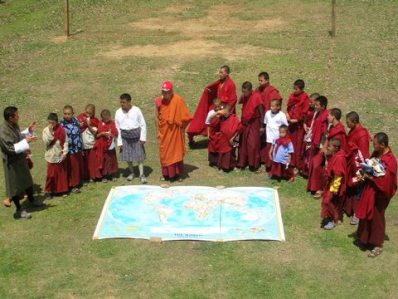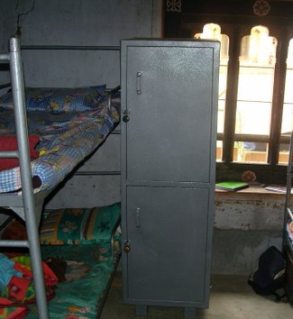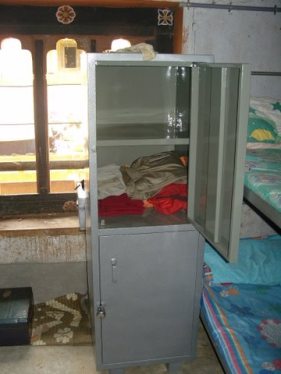 Future Projects:
-A Kitchen - Budget to come. Current kitchen is not hygienic, wrong layout for small monks to work in (they need to climb on stove top to access water), there is no facility for storing food stocks.
-Restoration of the ancient Stupa in the back field of the School – 12th Century Stupa is being damaged due to water leaking through the roof, and age. Small immediate repairs needed.
-Restoration and repair of the worn-out religious musical instruments of the school – student monks learn to play these instruments, which are needed by the monks to perform religious ceremonies for villagers. This service performed by the monks is the primary means of self-support for monasteries in Bhutan.
For donation information please refer to earlier Chorten Nebu page.
Return to Home Page - Return to Chorten Nebu page.