Letter from John Steffens:
My wife and I have been volunteering at an amazing hospital in Bangladesh over the past few years. Donations are urgently needed to purchase a C-Arm, a medical device that provides real time X-ray imaging, for this facility which is the only hospital in Bangladesh that specializes in the treatment of spinal cord injuries. This piece of equipment costs about $35,000.
I hope you will support us to raise these funds for the Center for the Rehabilitation of the Paralyzed in Bangladesh.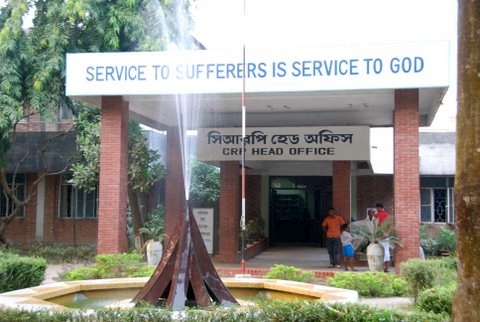 Background: The Center for the Rehabilitation of the Paralyzed (CRP) is a non-profit, non-government organization started in Bangladesh in 1979 by Valerie Taylor, to serve the disabled people of this most densely populated country in the world. At its primary center in Savar, CRP each year treats over 400 spinal cord injured patients within its 120 bed in patient wards and provides comprehensive rehabilitation and out patient services to more than 43,000 of some of the poorest people in this third world developing country of over 160 million people. Most of these patients with spinal cord injuries, orthopedic trauma, and other serious injuries and disabilities, living in abject poverty, have no other options for medical care.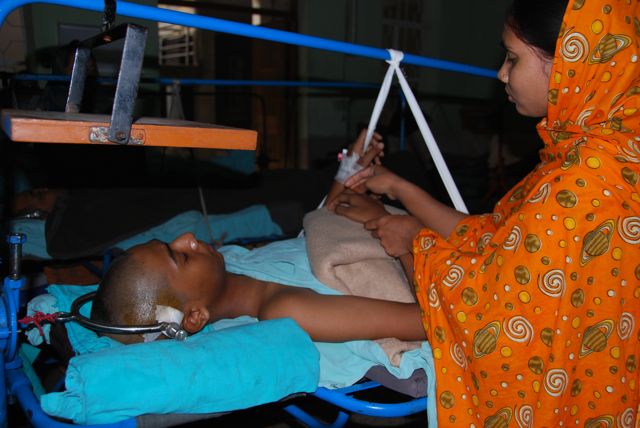 Focus & Vision: The underlying philosophy of CRP is to not only provide acute medical care and treatment for disabled patients, but also to provide a holistic approach for rehabilitation and vocational training so that these individuals can return with confidence and dignity to be productive members of their family and community. In addition to medical and nursing care, CRP also provides Physical Therapy, Occupational Therapy, Speech & Language Therapy, and Vocational Training programs.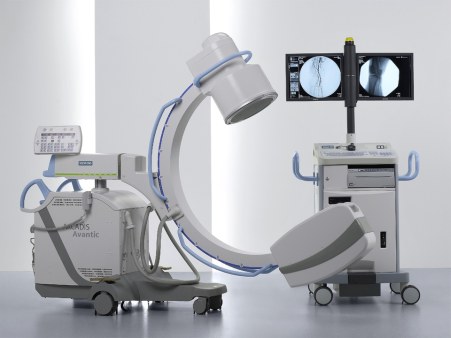 A C-Arm is a real time digital X-ray imaging unit that allows surgeons to view on adjacent monitors both current live procedural images as well as initial reference images, with minimal radiation exposure to patients, surgeons and operating room staff. This real-time and more accurate feedback is critical for complex spinal cord and orthopedic interventions.

Rationale: Within its acute care program, CRP utilizes two operating rooms where its surgeons perform numerous procedures each week. However, without the availability of a C-Arm they are extremely limited to the kind of surgical interventions that can be performed. The lack of this critical piece of equipment severely limits the number, type and effectiveness of many potential surgical interventions. Many spine injured patients, could receive immediate and lasting benefits from a corrective surgical procedure but are unable to receive it without the availability of a C-Arm. As a result, they must lie in immobilized traction on inpatient wards for six weeks or longer waiting for natural healing to occur. (See photos) At present, the average inpatient stay for a spinal cord injured patient at CRP is 83 days verses the several days that it could potentially be if a C-Arm was available to perform surgical fixation intervention.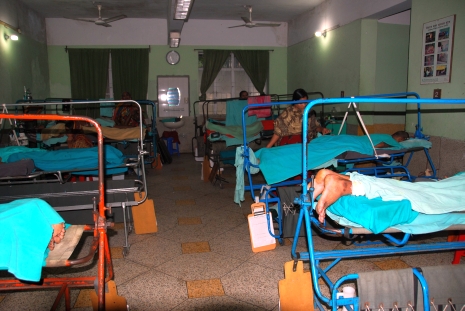 Patients often lie immobilize in traction for six weeks without surgical intervention. Having C-Arm will have great impact on the care of these patients.
Impact: The positive impact and advantages of the availability of a C-Arm unit at CRP include:

- Ability to perform more complex surgical procedures that cannot be performed without real time imaging

- Reduction of 1-2 hours of time required to perform each major surgical procedure, which significantly reduces the risk of anesthesia complications and related morbidity.

- Less surgical time would allow many more surgical procedures to be completed each week, resulting in shorter hospital stays and more patient admissions.

- Greater accuracy of hardware placement with real time imaging during surgery resulting in better outcomes and fewer complications.



You can make a donation to the CRP C-Arm Project via the internet. Click here.

Once at Generosity in Action Donate page click on the CRP C-Arm button. Note: there is a 3% transaction fee to cover credit card fees, bank fees, and other processing costs.

Return to Home Page
CRP's surgical team anticipates that a C-Arm unit would be utilized with at least 80-100 spinal surgeries and 120-150 orthopedic surgeries each year, many of which are not currently performed. There is currently a number C-Arm units, manufactured and distributed by Siemens and Phillips, located in Bangladesh at private and government hospitals. This would make service contracts and spare parts readily available. Electrical requirements of a C-Arm unit are compatible with the 220 volts electrical service currently available at CRP and there are no consumable parts or supplies required with this piece of equipment. Training of CRP technicians would be initially provided on site by the equipment vendor.