The many ways Bushtracks has used Generosity in Action to support their goal to "Give Back" to areas they visit.
1 The Ebenezer School in Livingston, Zambia is the latest project undertaken by Bushtracks. Click here for more information.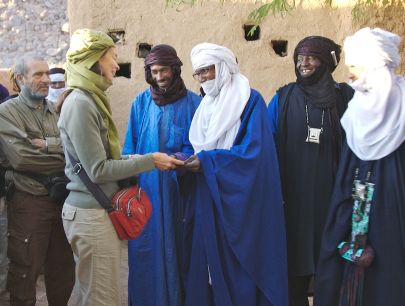 2. In the Sahara Desert of Niger Bushtracks and their travelers have joined to support the local community goal to build a High School for the region. In November of 2006 fifty travelers visited the village and met the Mayor. Details are available at this link.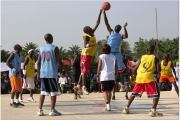 3. In 2006 construction of a Basketball court was completed in Bayanga in the Central African Republic. This was the result of travelers enthusiasm to support the village following a visit in 2005. For more details and pictures click in this link.
Subsequently, Bushtracks has initiated a Guide Training program for the local people in this village.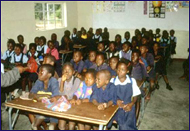 4. Giving Back to the Kapani School in Zambia - donations by Bushtracks clients.
5. An individual traveler support of scholarships for students in the school. This has resulted in a over $20,000 in University scholarships for students from the Kapani School having been donated by Bushtracks travelers.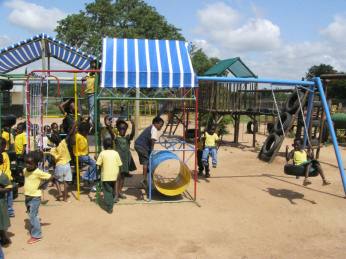 6. Individual travelers support of Justica Nursery School near Singita Game Reserve, South Africa resulted in this playground.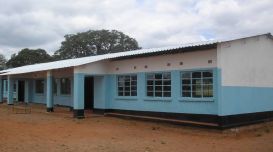 7. The Makuni Village in Zambia has revcently completed the construction of a three room class room building thanks to the generious support of Bushtracks, Bushtracks clients and an NGO from the UK. Recap.