In February 2005 a group of Bushtracks travelers were welcomed with joy by the village of Bayanga in Central African Republic. He hospitality of the villagers was heartwarming and the travelers soon asked how they could give back to the villagers. The answer was "a real basketball court."
The travelers said "yes, we will take that on." Bushtracks, working with Generosity in Action, handled the travelers' donations and coordinating with David Greer of World Wild Life Fund to ensure that the basket ball court would become a reality. In February 2006 another Bushtracks group visited Bayanga at which time the village elders dedicated the court and organized a game against Nola, a village located three hours away.
Enjoy the photos of the dedication ceremony and firat basketball game. The enthusiasm of the day proves the value of travelers' giving back.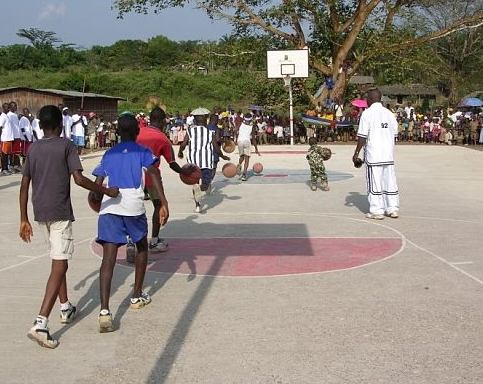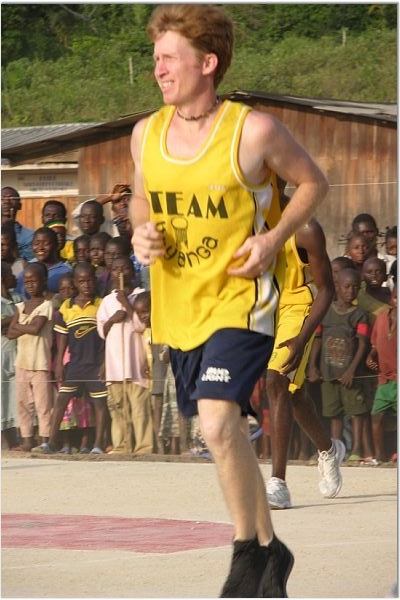 David Greer of the World Wildlife Fund works with the people of Bayanga and the Central African Republic to save the Dzanga-Sangha rain forest. He was instrumental in seeing that the community appreciates the value of tourism to their lives.
David Greer wrote 'Thanks to the kindness of Generosity in Action and Bushtracks, in donating the necessary funds to build a basketball court in the village, the people of Bayanga and the Dzanga-Sangha region are beginning to see that there truly are benefits to preserving the amazing biodiversity that surrounds them. While traditionally, over exploitation of the forest was the sole means by which to create a local commerce, now people are much more thoughtful about using their forest resources in a sustainable way and are developing a long-term vision based on the economical benefits of tourism."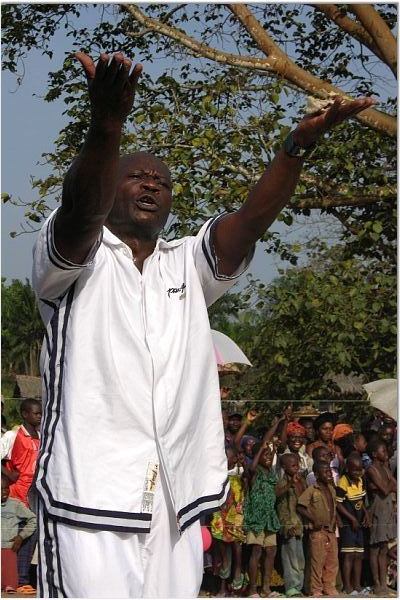 Gabriel Yikili, the coach of the Bayanga team, was a key component for the success of the project - organizing the construction and involving all of the people of Bayanga.