This letter was printed and distributed to travelers just prior to visiting the Kapani School.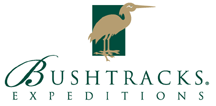 Bushtracks and Generosity in Action

Bushtracks is pleased to have established a relationship with Generosity in Action, a charitable foundation that provides our travelers the opportunity to contribute to worthwhile projects and receive confirmation that the donation is tax-deductible in the United States.
Bushtracks accepts the task of monitoring and working with local tour operators and/or guides to be assured that the program is truly beneficial to the community. We insist there be a mechanism to verify that any project we support is completed, and with close working relationships in each area we are able to ensure the project is successful. In many cases we have been working with ground operators and guides long enough for them to become personal friends, and they are also eager to see local people benefit.
During our Africa by Air program in February 2004, we will be visiting the Kapani School Project. Bushtracks will be making a donation to the Project which was established in 1986 to educate local children who are not be able to go to school. Yosefe School is the flagship of the project, and currently sponsors 40 children, paying their tuition and giving them uniforms, books, pens and pencils. It has 34 students at various high schools, and 4 students have progressed to higher education including a student who went to a teachers' training college and returned to Yosefe as a qualified teacher. The Project also teaches the children conservation awareness, and takes groups of kids into the National Park twice a month. The general attitude towards wildlife in the villages is negative since elephants destroy crops, lions eat people or livestock, and impala antelope are just meat to eat. However due to the park visits and ongoing lectures on conservation, it is very rewarding to see the Project's efforts positively change the attitudes of these young children who may well become our game wardens of the future. (For more information visit www.normancarrsafaris.com/news/kapani.htm).
Should our travelers wish to make a contribution to the school, Generosity in Action is able to make these donations tax-deductible.

Tax-deductible?
Generosity in Action has arranged with Philanthropic Ventures Foundation to have a Designated Fund established. The fund can receive monies from donors and can pay for "activities of a charitable nature." Checks can be made payable to "Generosity in Action" and either given to your Bushtracks expedition leader, or sent to Philanthropic Ventures Foundation (PVF) when you get home. PVF will receive the funds, assign them to the Generosity in Action account and provide a receipt confirming that the donation is tax-deductible.

Who is Philanthropic Ventures Foundation (PVF)?
PVF is a 501(c)(3) public charity located in Oakland, California, dedicated to expanding philanthropy and to working with donors to maximize the impact of their charitable giving. For more information refer to their website at www.venturesfoundation.org.
Philanthropic Ventures Foundation
1222 Preservation Park Way
Oakland, CA 94612-1201

President: Bill Somerville
Telephone (510) 645-1890

What are the administrative costs to manage the projects?
Bushtracks employees and local outfitters will staff and manage the project at no cost. Philanthropic Ventures Foundation has a two percent fee when receiving funds and a two percent per-annum maintenance fee. No other expenses will be charged.
Next Steps
Return to home page
Return to Bustracks Program page