While traveling on an individually organized safari in South Africa a family was impressed with the need for facilities at a nursery school at the Justica School.
The Castleton Camp at the Singita Game Reserve coordinated with the school to purchase facilities for the children. The donation was processed through Bushtracks and coordinated by Generosity in Action.
The following are photos of the children enjoying the new playground equipment.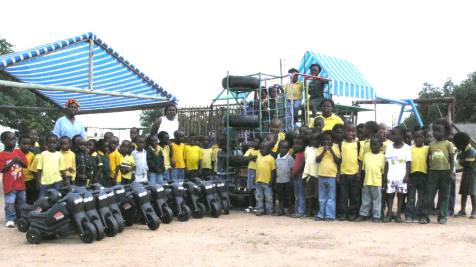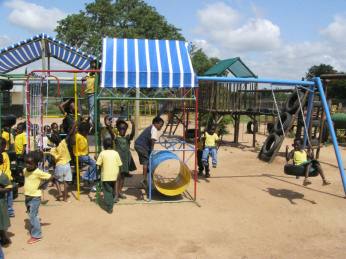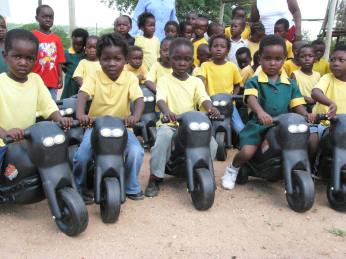 Return to Bushtrack project page
Return to Generosity in Action home page